Building a category defining brand.
Working as part of the founding team from pre-launch, we have spent the past 1.5 years developing + evolving our brand positioning + mission, bringing ADAY out of the athleisure category and into the technical apparel space.
My role has focussed specifically on visual, verbal and experiential identity + creative production including
art direction for all product launches + campaigns, content + social media strategy, email marketing, packaging + print design, pop-up experience design and web design along side our ecommerce agency.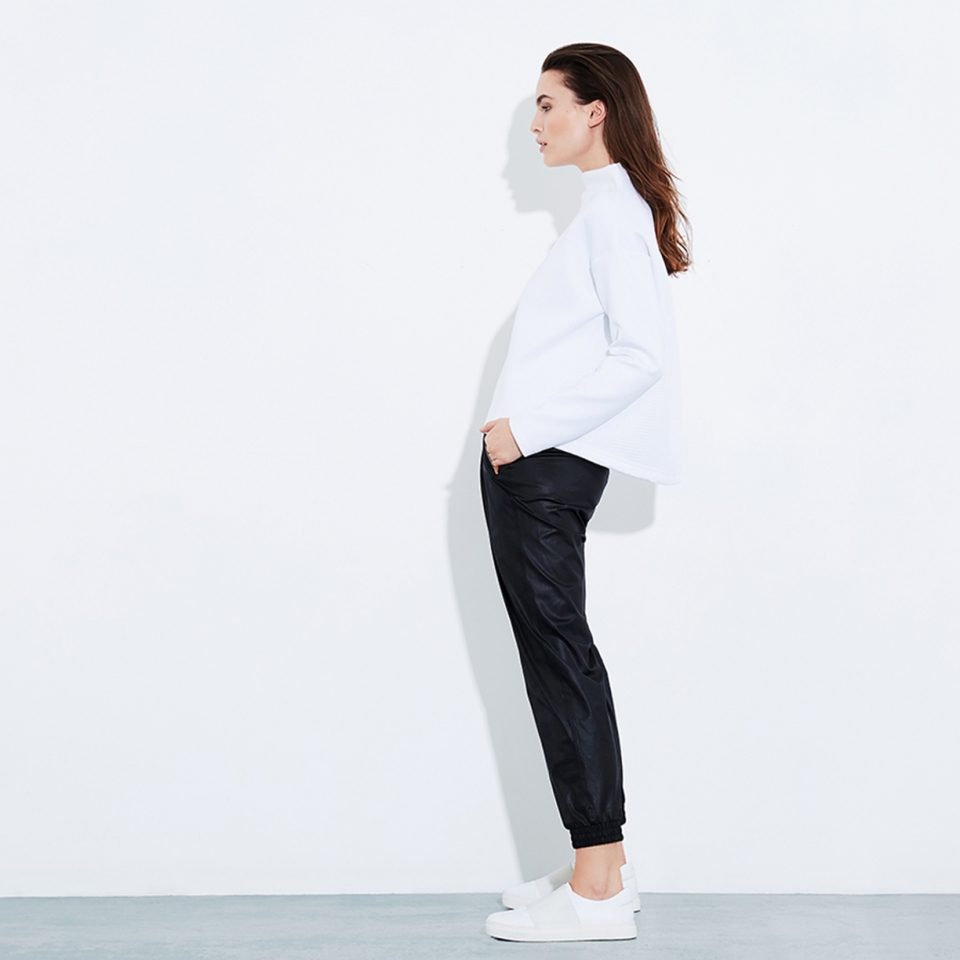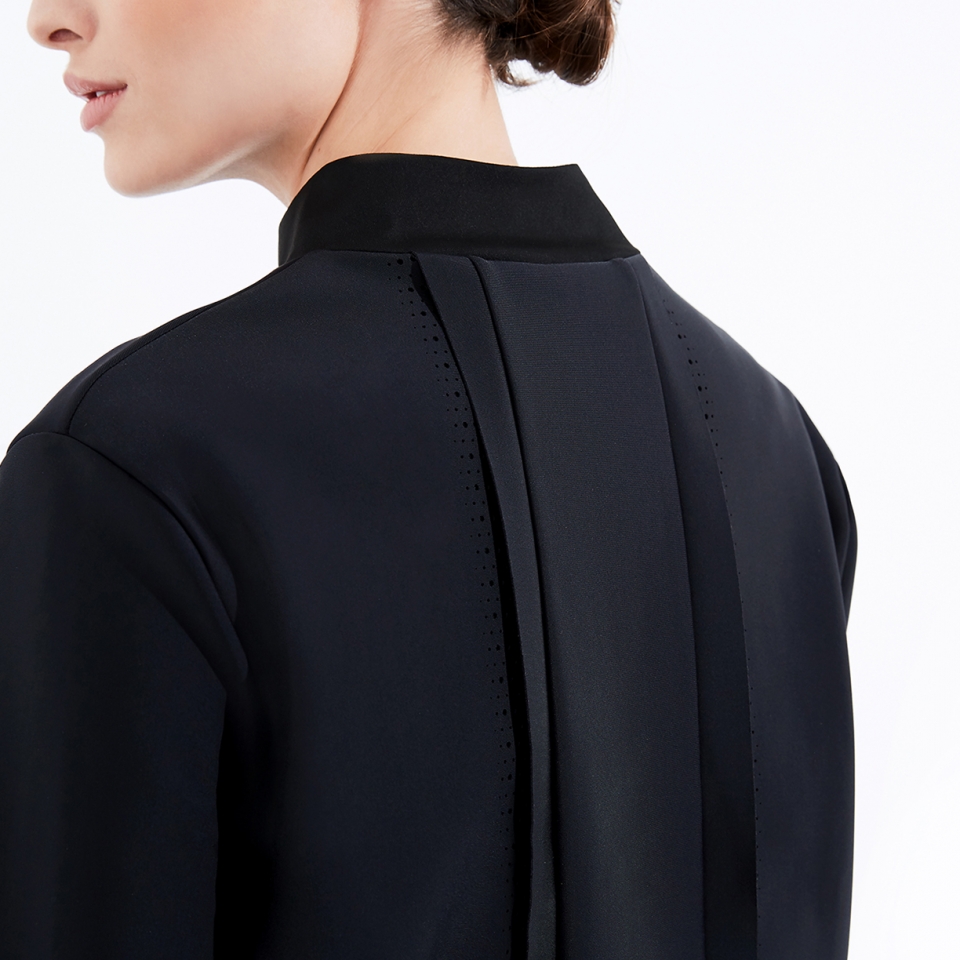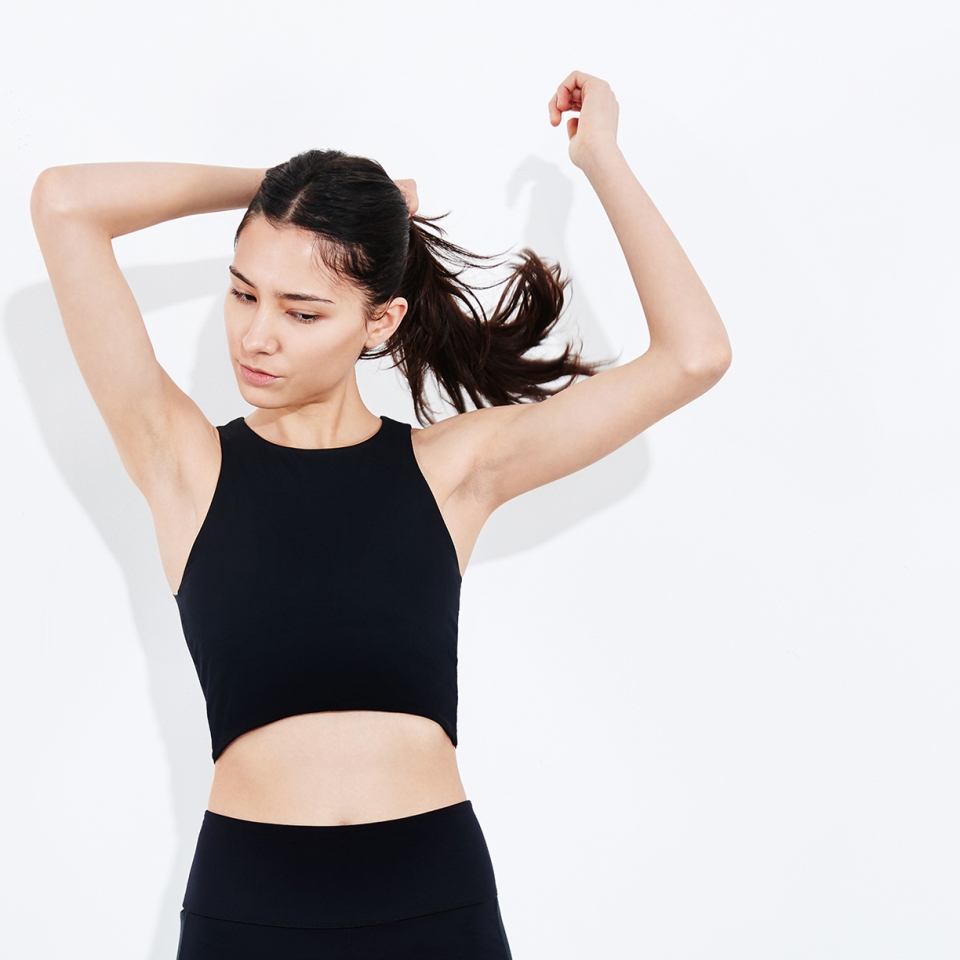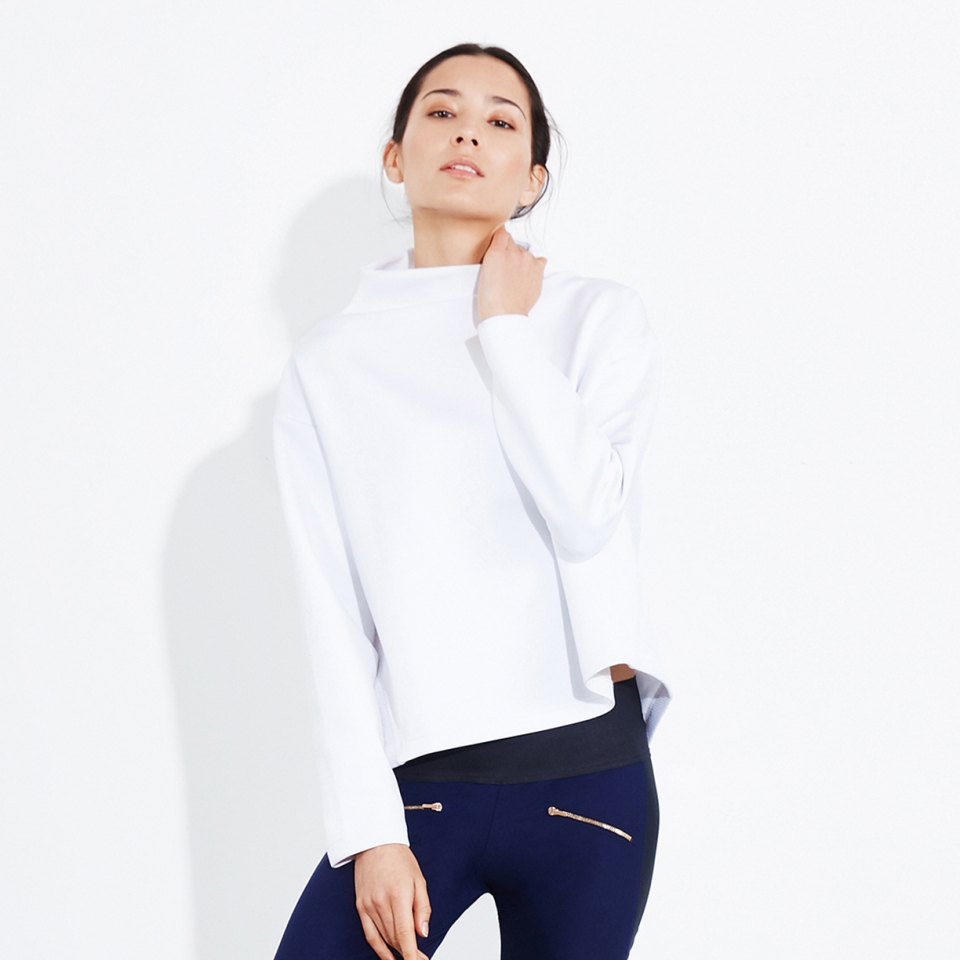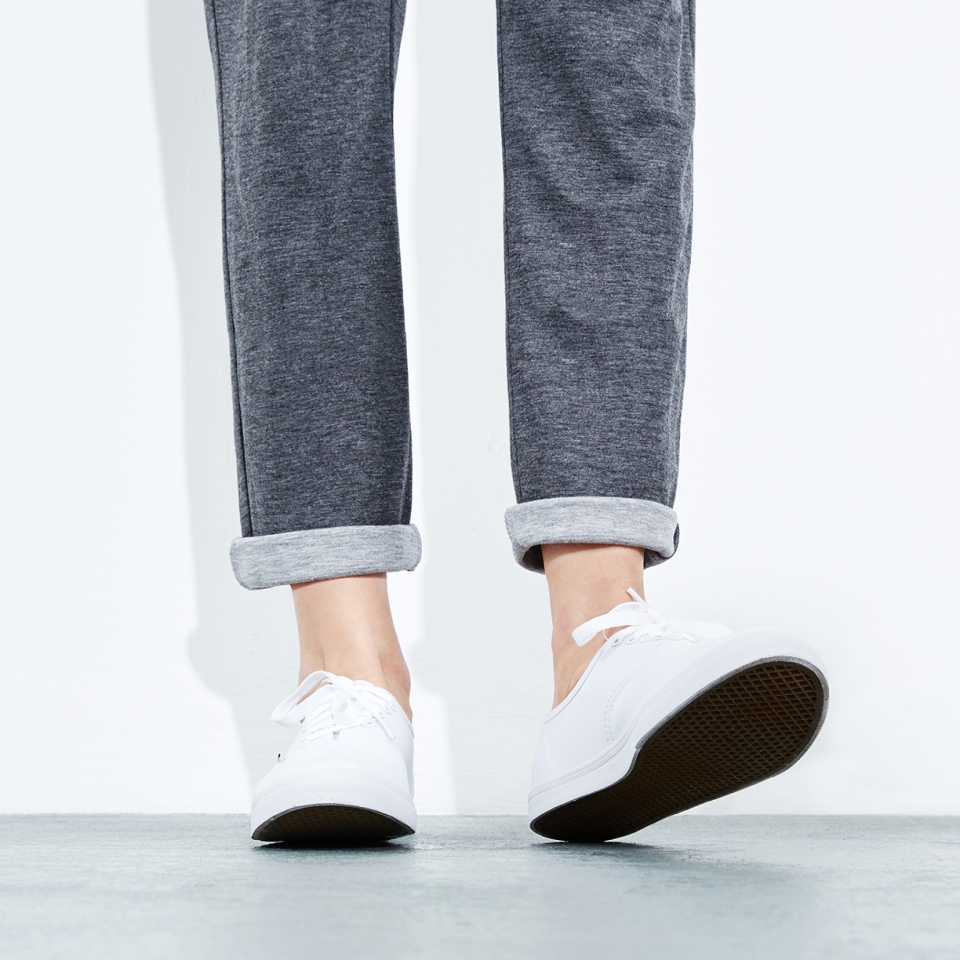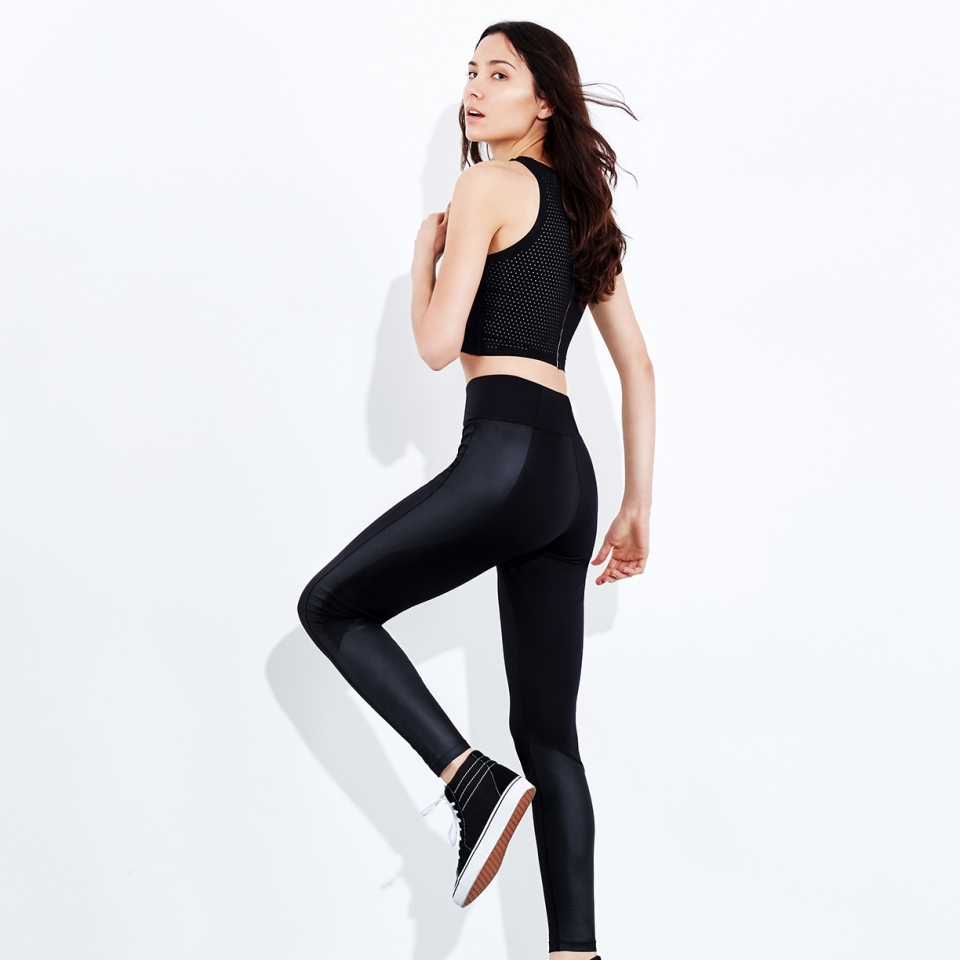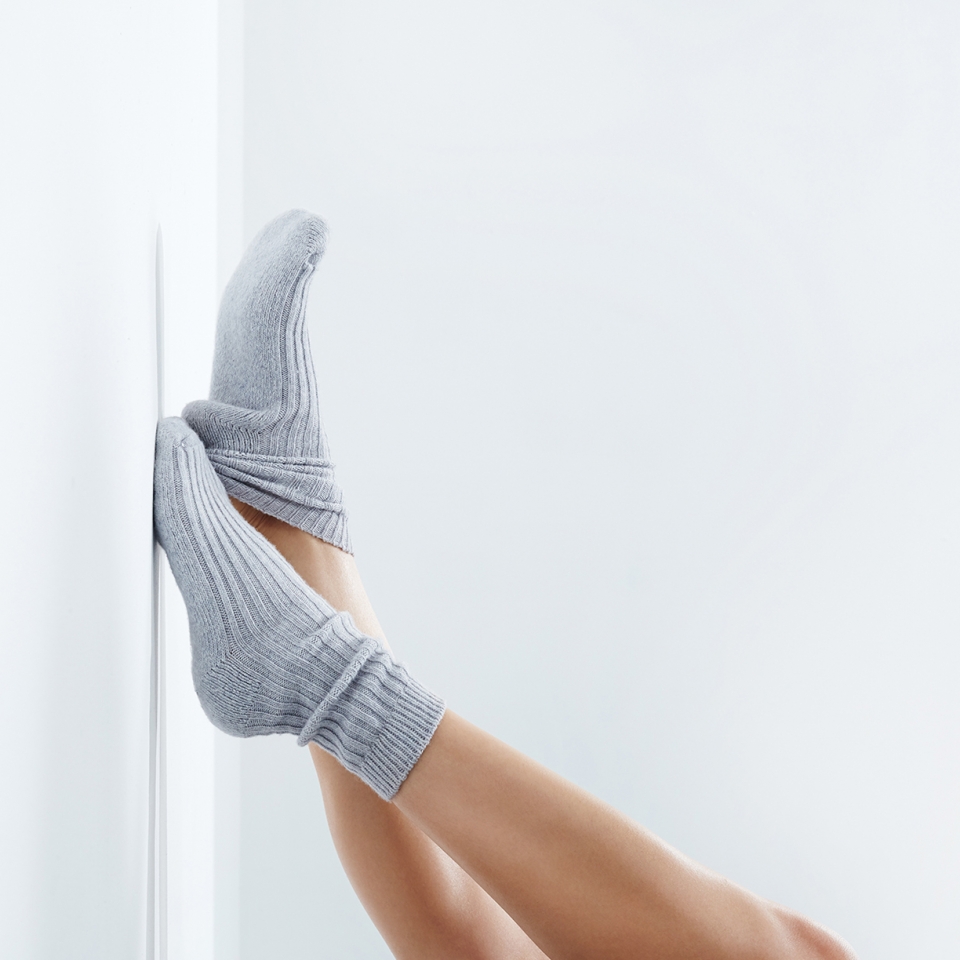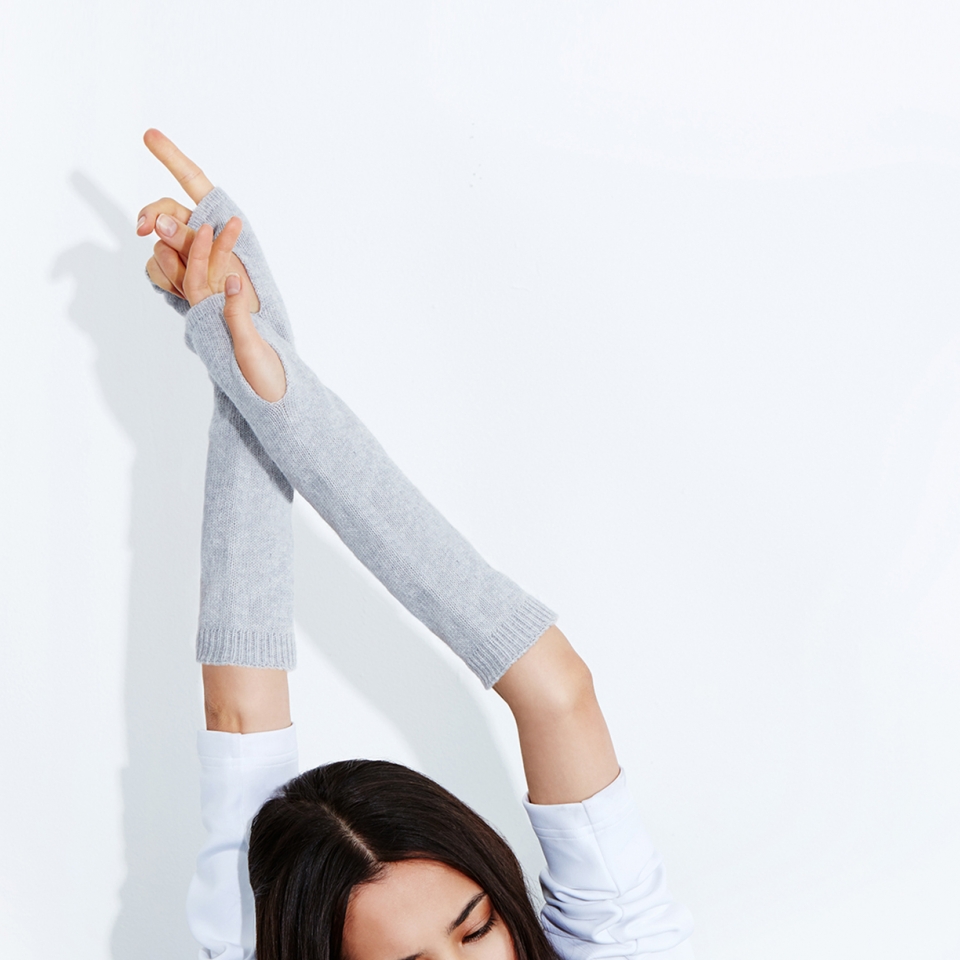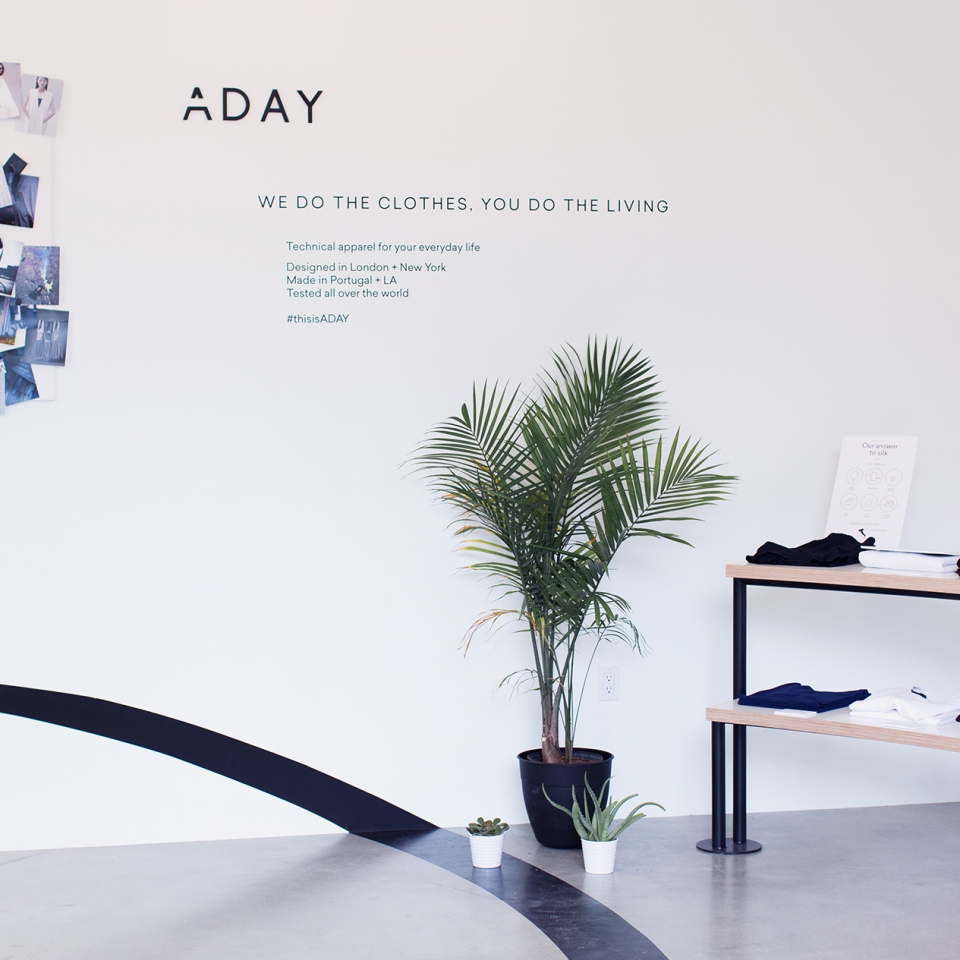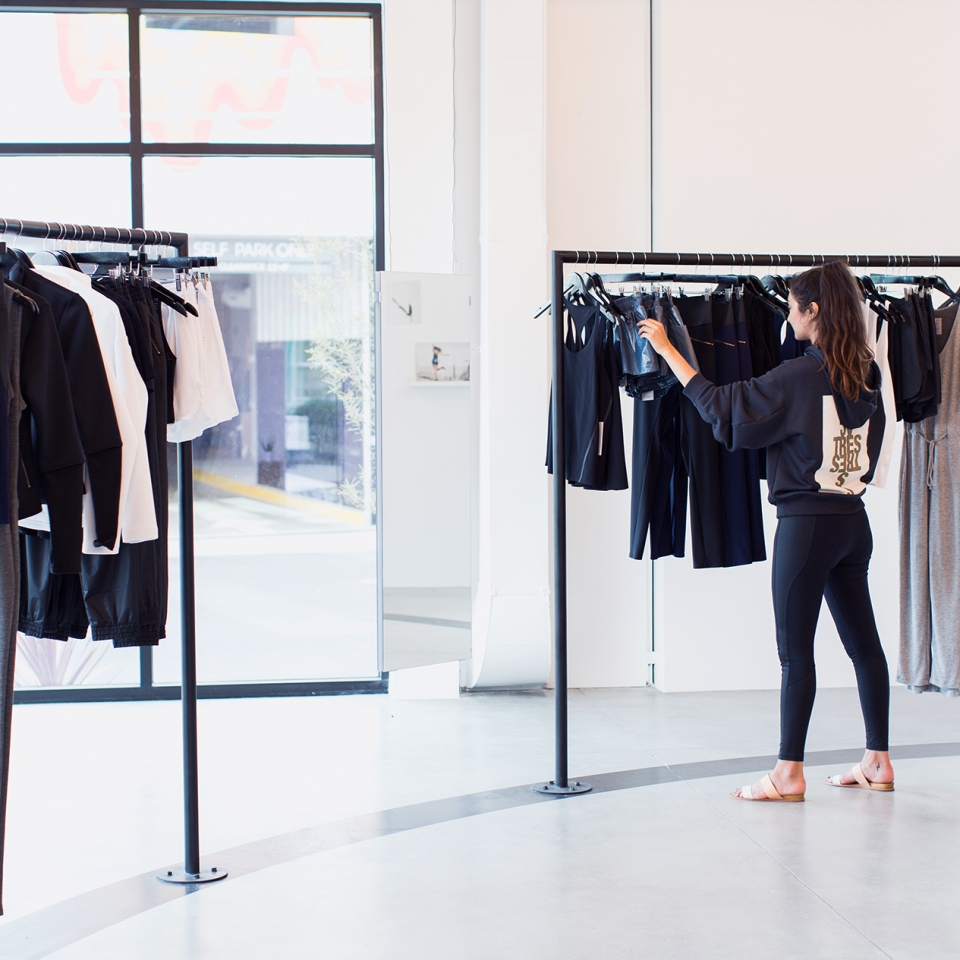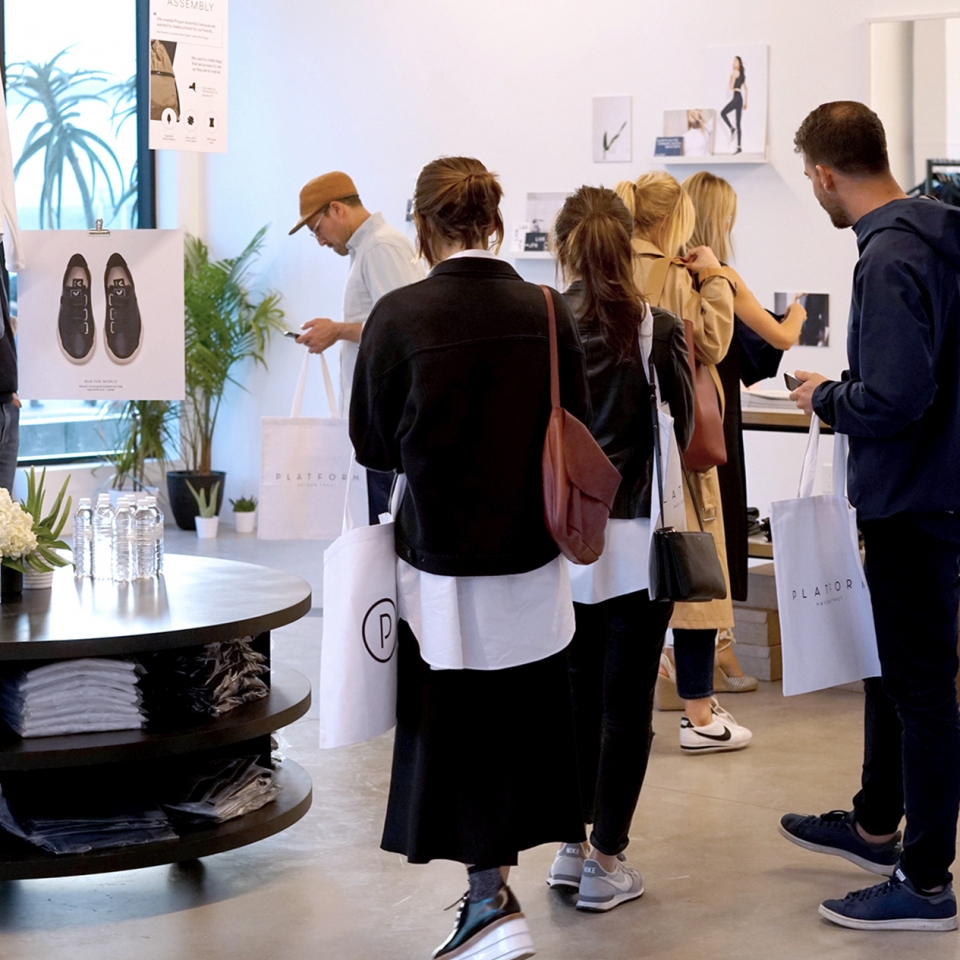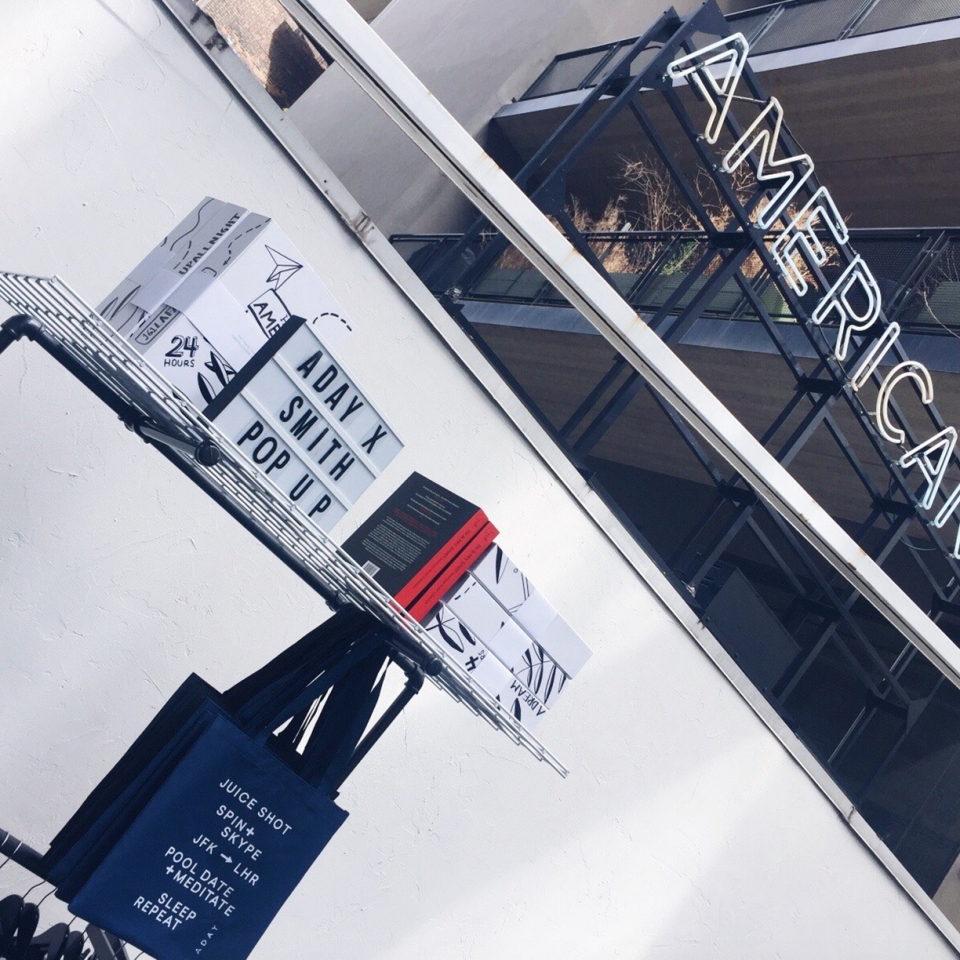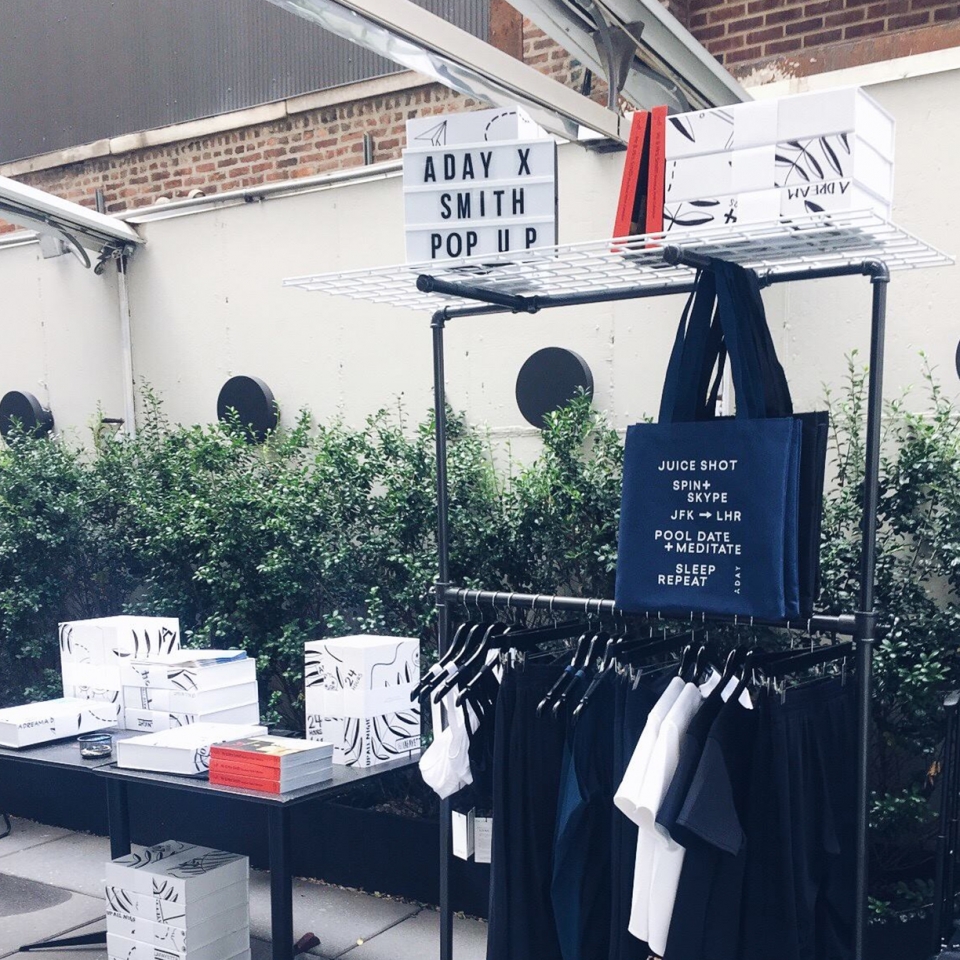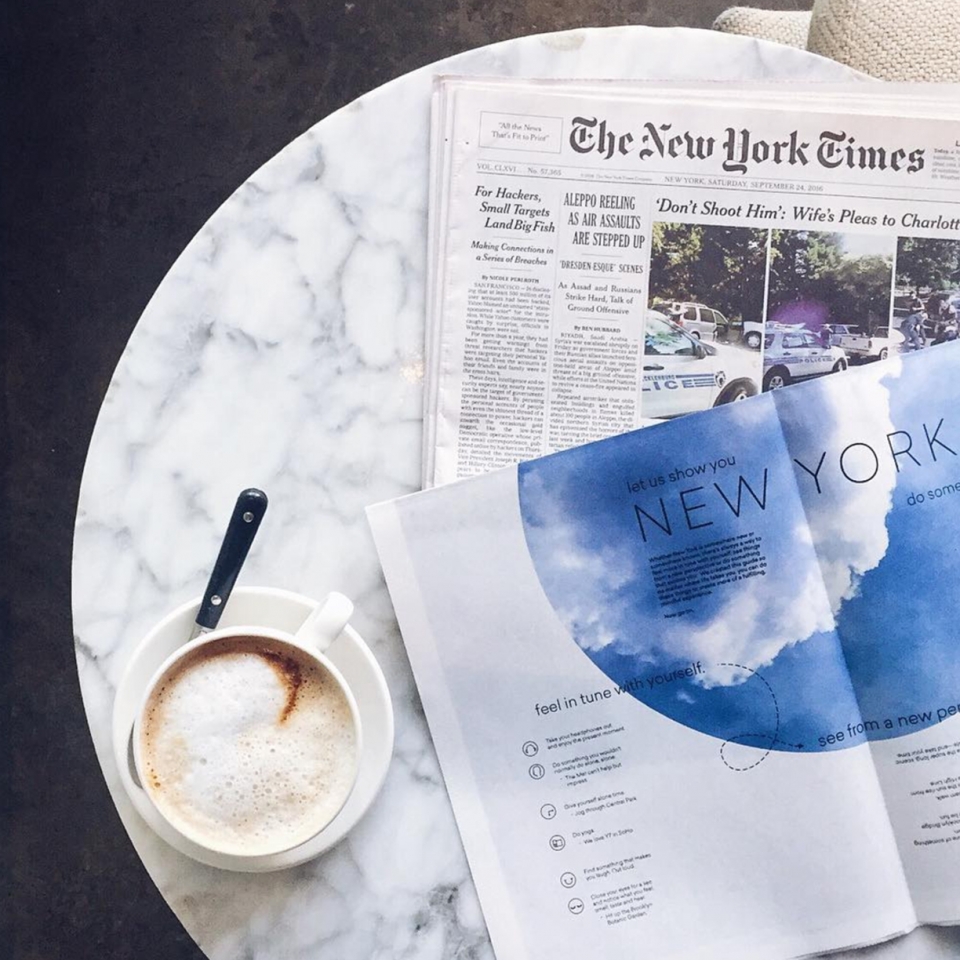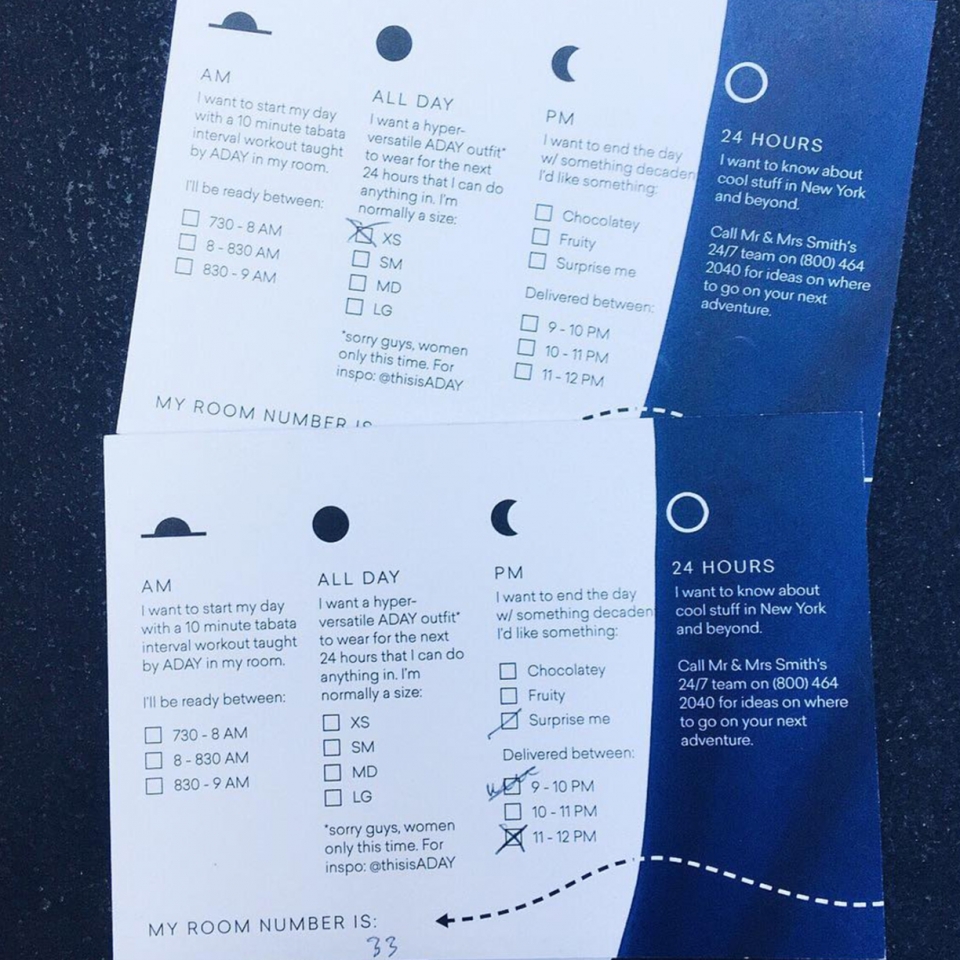 Experience Design | Popups
Platform, LA
Our first branded space at Culver City's newest retail destination, Platform. Working with architecture firm Aero Collective, we designed a concept store that not only functioned as a shop but also an event space where we invited New York cult studio The Class, Soul Cycle, Sweetgreen and Enrou to host experiences throughout the time we were there. 
Hotel Americano, NY
A 3 day experience for guests staying at the Hotel Americano. In addition to the popup shop, we collaborated on a custom newspaper that was left in each room every evening along side a 24 hour room service card where guests could order ADAY straight to their room. Our pieces were delivered in limited edition illustrated boxes by local artist Billur Kazaaz.
Print Design
We designed our packaging to reflect the multi-hyphenate nature of our customers' lifestyles. Each pouch features a different "day in the life of" our team covering everything from spin classes + skype chats to red eye flights + meditate dates. 
The concept has been translated further into postcards featuring our team travel instagrams + tote bags designed with hyperlocal content specific to New York City.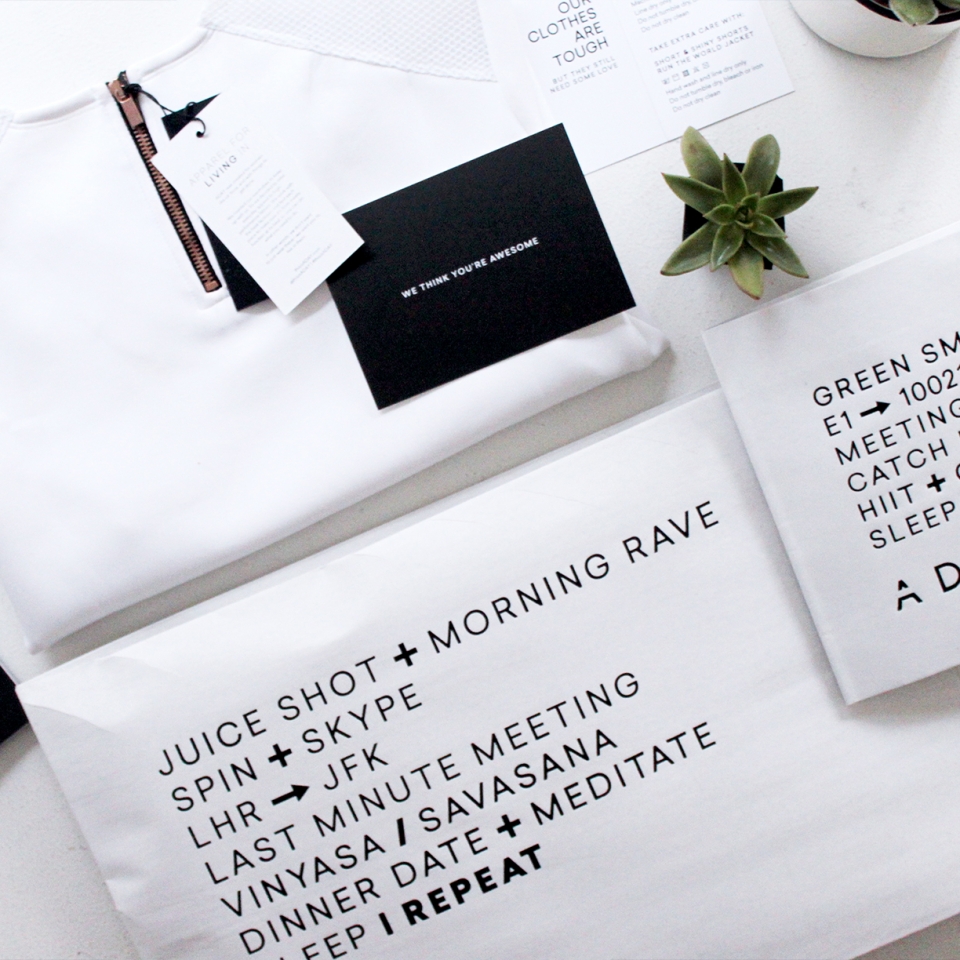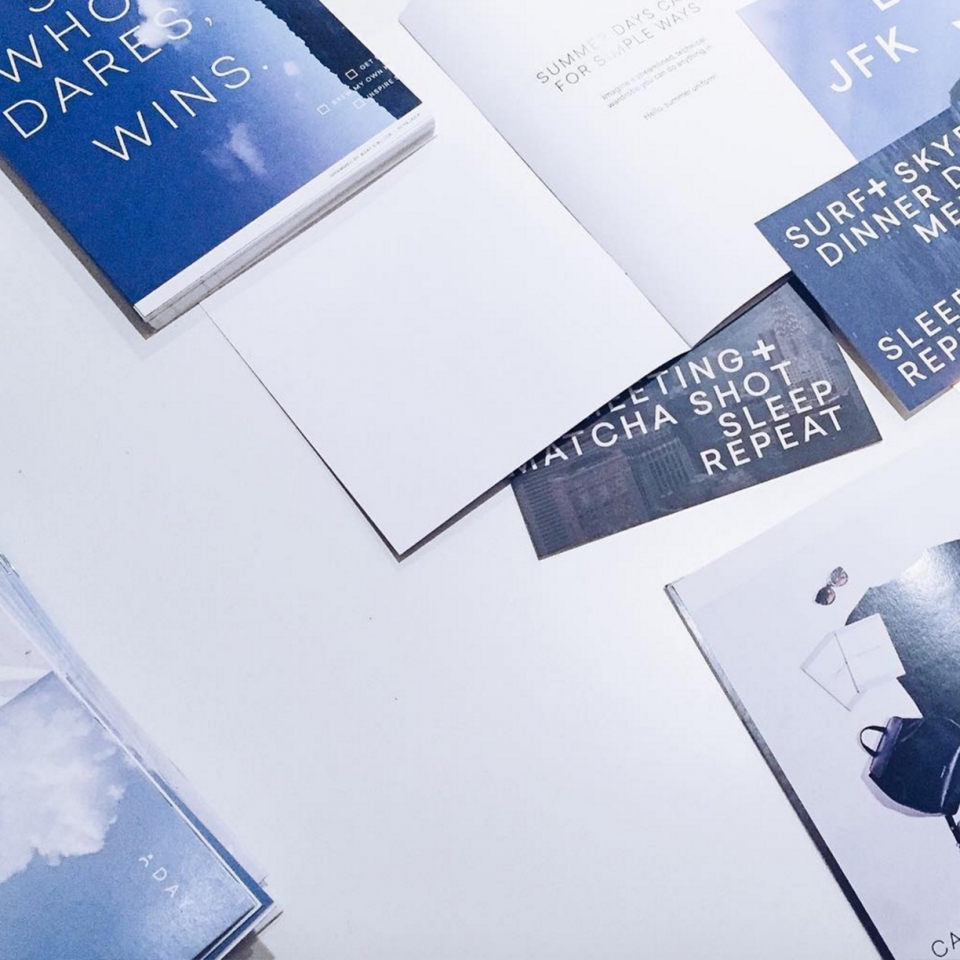 Print design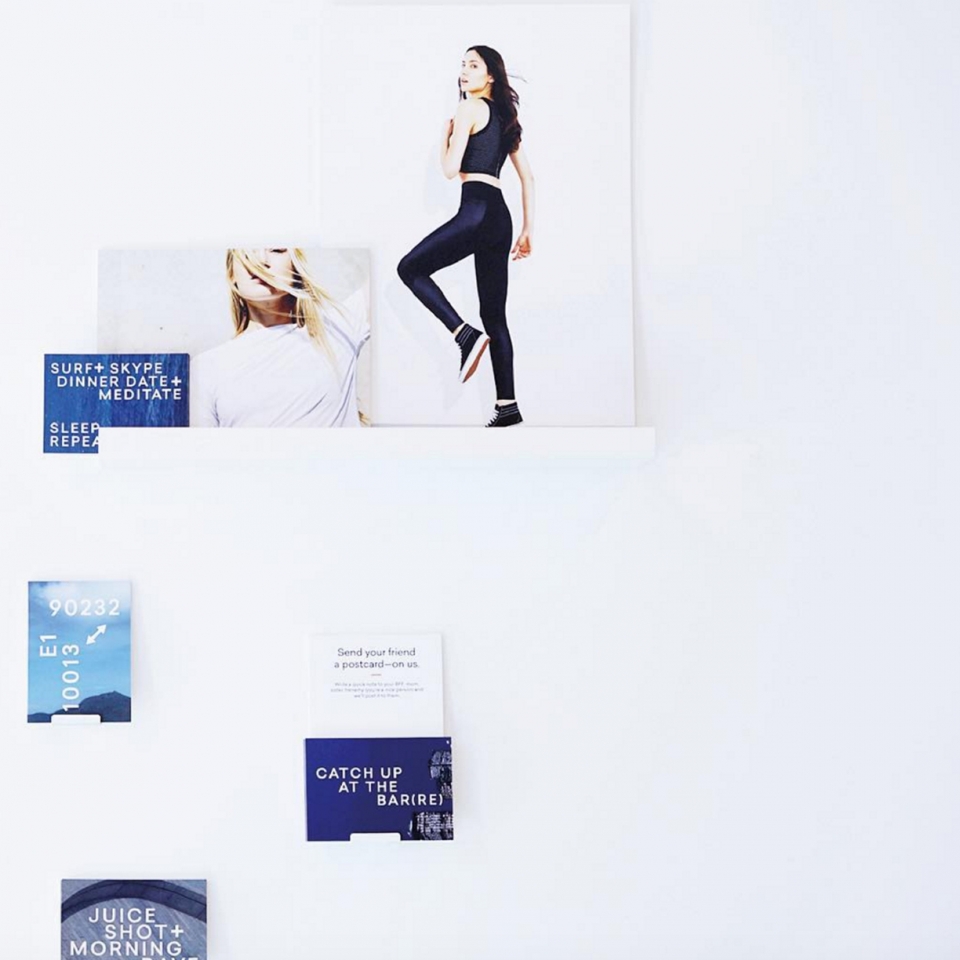 Print design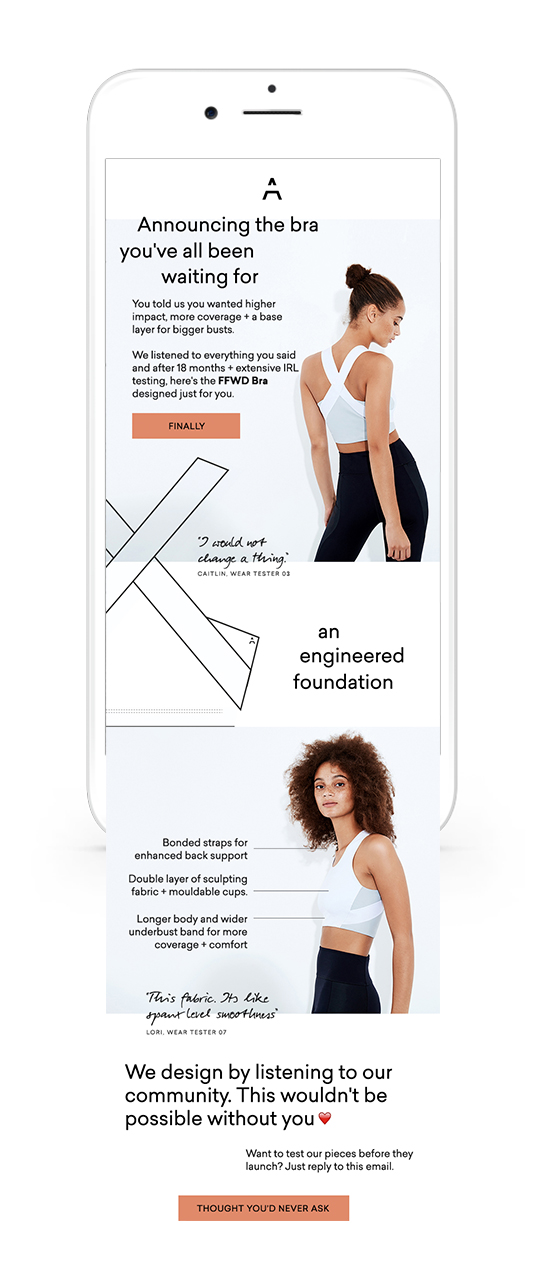 Email Marketing
One of our highest converting channels, we engage with our customers 1-1 through a number of targeted + segmented email campaigns including product launches, content pushes, teaser campaigns + personal emails from the team. 
I work alongside our co-founder, Meg, on creating the marketing plan, concepting + designing the assets to send on a weekly basis. Together we assess the performance of each piece and set benchmarks for future tests. Our open and click through rates are way above average.
As featured in
"ADAY's versatility comes from sourcing technologically advanced fabrics, which are then shaped through the lens of contemporary design." – Cool Hunting
"ADAY's focus is on a simplified lineup, a curated collection of technical clothing [where] simplicity is a big selling point and differentiator for them." –  Forbes
"But while leggings work fine in a casual corporate environment, there are few brands out there that have designed trousers that work in both the fitness studio and the boardroom. ADAY has worked hard to design a garment that truly bridges this divide." –  Fast Company